React Finland 2019
A conference was held on April 24 — 26 in Helsinki, Finland. I was there with a workshop on design systems for React developers and a talk. Check out my notes on the last year.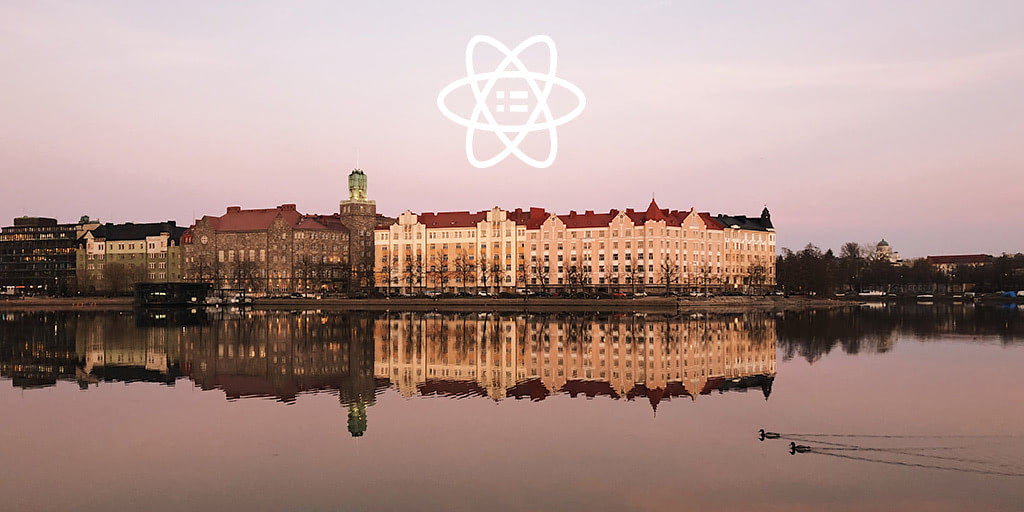 The conference
React Finland is one of my favorite conferences. It was my second time and both times I felt good as a speaker. Talks were great: two days with big breaks to have enough time to talk to your friends. I liked the selection of talks: design systems, animation, architecture. The venue (a building with a tower on a photo above) was also good.
The talks
If you can't sell the library, sell the problem.
"MobX […] tries to enable you to go home early each day."
Always keep learning: stay slightly out of your comfort zone.
Open source good parts: learning, happy users, core contributors, beautiful conferences, awesome people, video tutorials, workshops, book, getting a raise, seeing others succeed.
Open source bad parts: making your library work with all other libraries, no holidays, now you have two jobs.
When filing issues, remember: you are asking for free help on something you are being paid for.
Guard your heart and live a balanced life.
First #ReactFinland talk by @mweststrate. pic.twitter.com/iVpcvD0tlm

— Artem Sapegin ☕ (@iamsapegin) April 25, 2019
Append-only development with React: An intro to Behavioral programming by Luca Matteis
"Programming language are practically irrelevant in making products."
Code maintenance is the root of the problem.
Make changes without having to read and maintain the code.
Newly added code can change how old code is executed.
Mind-Reading with Adaptive and Intelligent UIs in React by David Khourshid
Adapt to people, not just devices.
Microsoft Clippy is the first adaptive UI.
A/B tests are ineffective.
Collect stats on state changes and optimize flows.
Clippy in @DavidKPiano talk at #ReactFinland. pic.twitter.com/qh1OTKCfPt

— Artem Sapegin ☕ (@iamsapegin) April 25, 2019
A Common Design Language. Let Designers and Developers talk to each other by Andrey Okonetchnikov
Design: typography, color and spacing.
Developers talk in code.
Designers talk in UI primitives.
Design tools talk in shapes, like arrow and triangles.
Common language: UI primitives.
component-driven.io: component-driven design & development for the modern web.
That guy again! @okonetchnikov at #ReactFinland. pic.twitter.com/7UwpGzXaPu

— Artem Sapegin ☕ (@iamsapegin) April 25, 2019
A practical guide to building your design system infrastructure by Varya Stepanova
Design system is shared practices, tools, processes and community.
Living style guides: React Styleguidist, Storybook.
Visual regression tests.
Uses Styleguidist to document plain HTML components.
Reactify HTML: <button class="button"> → <button className="button">.
Design system site: single source of truth.
Automate everything.
Welcome contributions: edit on GitHub button, list of contributors.
Blogging with WordPress as a backend and Gatsby.
@varya_en is using @styleguidist to generate documentation for plain CSS/HTML components with @styleguidist. pic.twitter.com/kvhosfxqSl

— Artem Sapegin ☕ (@iamsapegin) April 25, 2019
12 8 Tips for More Accessible React Apps by Manuel Matuzovic
Create a sound document outline: start with h1 and don't skip levels.
Hide content correctly: display: none, visibility: hidden and hidden are hiding content from screen readers, use a combination of CSS properties that hides content only visually or VisuallyHidden component from Reach UI.
Use <button> if you need a button: they are focusable by default and support keyboard events.
Use fragments to avoid invalid HTML: <tr><div><td> → <tr><><td>.
Take care of focus management: can be a problem for modals, put focus inside a modal on open and don't let it leave the modal.
Make notifications accessible to everyone: use role="alert" or role="status" to make screen readers announce notifications.
Announce page changes: on single page applications screen readers should read the page title on navigation. Check out Reach Router.
Test your React code automatically: use React-Axe and eslint-plugin-jsx-a11y.
Automating heading levels, @mmatuzo at #ReactFinland. pic.twitter.com/EZtGeEiXyW

— Artem Sapegin ☕ (@iamsapegin) April 25, 2019
Delightful UI animations by understanding the brain by Bruno Lourenço
Animation — an illusion of movement.
React Morph: morphing UI transitions.
Creates a clone of an element and uses FLIP technique to do the morphing animation.
I'm definitely going to try react-morph, it looks incredible! #ReactFinland pic.twitter.com/3Qgu3csw8o

— Artem Sapegin ☕ (@iamsapegin) April 25, 2019
Custom CSS is the path to inconsistent UI by Artem Sapegin
We use custom styles mostly for typography, whitespace and layout.
This leads to inconsistent UI because CSS is too expressive.
Design tokens are the first step to achieve UI consistency.
But not all combinations of design tokens are good: you may create unreadable text for example.
UI primitives (primitive components) is the solution.
Box, Flex and Grid (Stack) components to define whitespace and layouts.
Use styled-system to create such components: works with any CSS in JS library.
"CSS is too expressive" — @iamsapegin #ReactFinland pic.twitter.com/N5u8qI9Gaj

— James Stone (@JAMESSTONEco) April 26, 2019
Spacing is important to build maintainable layout.
Defining margins and padding directly on components isn't the most maintainable way.
Atomic layout is a library to create declarative layouts with CSS Grid.
Define layout areas as a string template.
Render areas using a render prop.
More layouts, more spacing by @kettanaito at #ReactFinland. pic.twitter.com/I4GLeV3tpt

— Artem Sapegin ☕ (@iamsapegin) April 26, 2019
Scalable (Design) Systems with TypeScript by Tejas Kumar
TypeScript is a good choice for design systems: enforces contracts, confidence to make changes, allows you to scale.
Uses React Styleguidist and TypeScript for their design system.
Hacked Styleguidist to use TypeScript and Monaco editor in component examples.
TypeScript editor with autocomplete in @styleguidist by @TejasKumar_ at #ReactFinland — super cool! pic.twitter.com/mycWMeqrxU

— Artem Sapegin ☕ (@iamsapegin) April 26, 2019
Building resilient frontend architecture by Monica Lent
Refactoring only temporarily helps with technical debt.
Second system effect: the tendency of small, elegant, and successful systems to be succeeded by over-engineered, bloated systems because of inflated expectations and overconfidence.
"'Legacy code'" often differs from its suggested alternative by actually working and scaling." — Bjarne Stroustrup.
The real cost of software is not the initial development, but maintenance over time.
Architecture as enabling constraints: constraints about how we use data and code that help us move faster over time.
Shared dependencies: add them to the design system or copy-paste.
Decoupled code is better than DRY.
Three constraints you can use today for more resilient frontend architecture:
Source code dependencies must point inward: don't depend on other team's code.
Be conservative about code reuse: avoid coupling code that diverges over time.
Enforce your boundaries: don't let people depend on your code (with dependency-cruiser).
Monica's @monicalent talk was my favorite at #ReactFinland — really resonates with me 🤓 pic.twitter.com/2NwSZ41BFC

— Artem Sapegin ☕ (@iamsapegin) April 26, 2019
Hard to learn things: TypeScript, Redux, GraphQL, Gatsby, Flexbox.
"We mistake familiarity for simplicity" — Jim Fisher.
Empathy matters more in education.
Start an internal mentorship program.
Ban words like "easy" from your vocabulary.
Just because you understand something doesn't mean that someone else will too.
Flexbox is hard to learn — definitely agree with @carolstran #ReactFinland. pic.twitter.com/TLExVyWvJC

— Artem Sapegin ☕ (@iamsapegin) April 26, 2019
Links